March Market Snapshot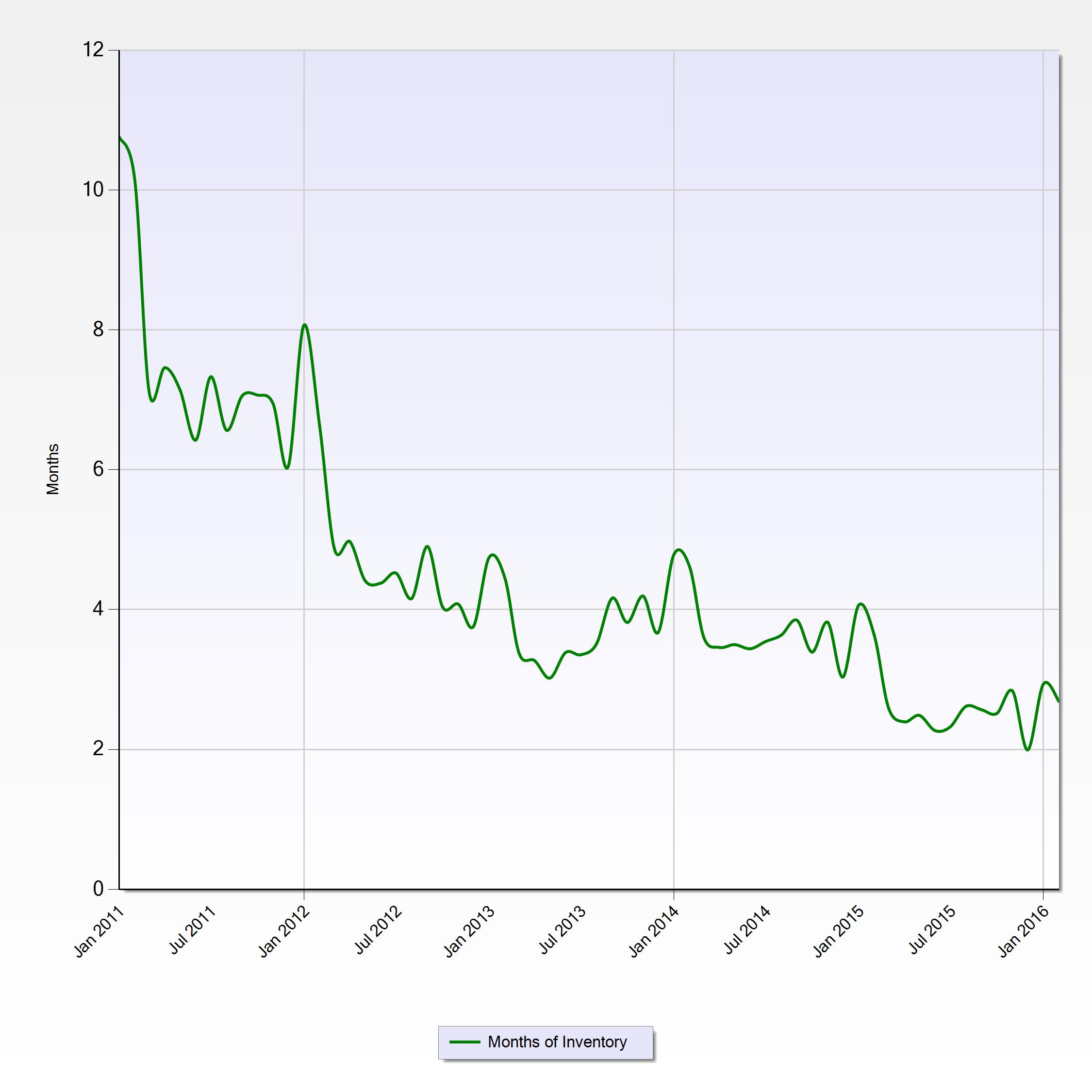 Where are all the homes for sale? The constant complaint I hear from buyers and brokers alike is that Bellingham's inventory of homes and condos for sale continues to go lower and lower. The chart at right shows the average months of inventory available in Bellingham over the last five years. The months of supply is the time it would take for all the current inventory to sell if it all sold at the current rate without new inventory coming on the market. Six months is generally considered a balanced market. At the end of February, Bellingham overall was down to a 3 month supply. That's solidly in the territory of a sellers' market. But if we drill down deeper it gets even tighter. Looking just at properties under $500,000 there's only 2 months of inventory. And if we look at properties under $350,000, where the biggest bulk of buyers are shopping, there's only a little over 1 month of available inventory! Multiple offers and bidding wars are the new normal in this price range.
The takeaway? If you've been wanting to sell there may never be a better time! Give me a call if you'd like to know what your home would sell for today.